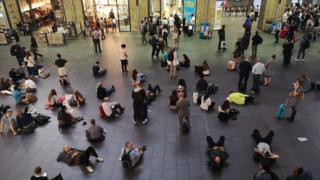 A lightning strike and the sudden loss of two large generators from the system were the reasons that nearly a million people lost power in England and Wales earlier this month, a report has found.
The National Grid outage affected homes, businesses and transport, and while power was restored quite quickly, disruption continued into the next day.
Regulator Ofgem has opened an investigation into National Grid and other companies involved.
That could involve a financial penalty.
Credit: Source link